Fact or Fable Secondhand Book Shop
The shop is the high street branch of BookLovers of Bath featuring a carefully curated range of second hand and out of print books across a range of genres. The books in the shop are not available on-line, you'll need to call in to get the 40%+ discount (cheap books, then!) on these books.
Current layout is a bit of a mish-mash with 2,000 or so paperbacks, mostly fiction, offered at £2.00 for 3 books and then a more thoughtful selection of hardbacks in Military, Transport, History, Travel, Sport, Natural History, Gardening, Cookery, Crafts & Sciences. A small selection of first edition fiction is also on offer.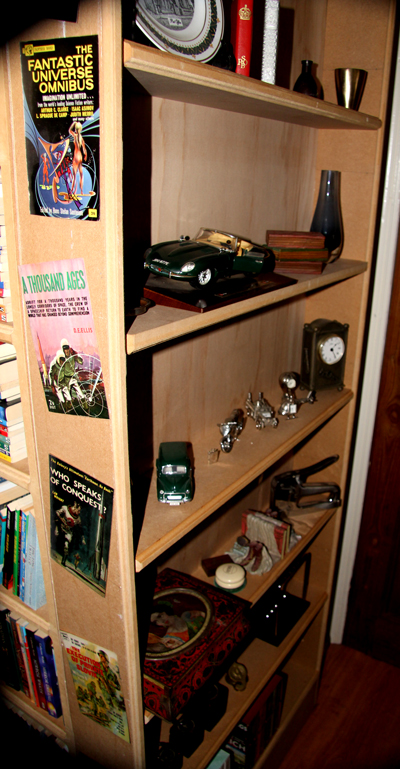 Scattered throughout the shop, the shelves and the walls are a collection of curios... ranging from angle-poise lamps, to desks, chairs, book-ends and ornaments. Most, if not all, are for sale at the right price.